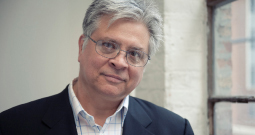 With experience, knowledge, and insights gained as a journalist and public affairs strategist and tactician, Bill knows what it takes to steer an issue through an often-boisterous public environment. He provides clients with a clear-eyed assessment of their situation and an independent perspective on how options being considered are likely to be received by stakeholders and the media.
For more than 25 years, Bill was a senior executive at Jasculca Terman and Associates (JT), a longtime leader in Chicago's public affairs field. JT has been involved in virtually every major policy issue facing the metropolitan region over the past 30 years.
Bill has directed legislative, regulatory and public affairs campaigns in diverse fields such as education, energy, the environment, economic development, urban policy, local government, health care, arts and culture, tourism and social services. He also specializes in managing crisis communications assignments, parachuting into situations where people, institutions and reputations are at risk. Sometimes he helps clients stay out of the news – or at least minimize public exposure to the damage that can be so rapidly inflicted in a nonstop news cycle fueled by digital and social media.
Finally, Bill believes in the power of listening – an overlooked skill vital to understanding not only a client's situation and options, but also its culture, values and voice.
Before joining JT, Bill was an award-winning reporter and editor with The Associated Press in New York, Boston and Springfield, Illinois. He earned his bachelor's degree in English Literature from Harvard University.